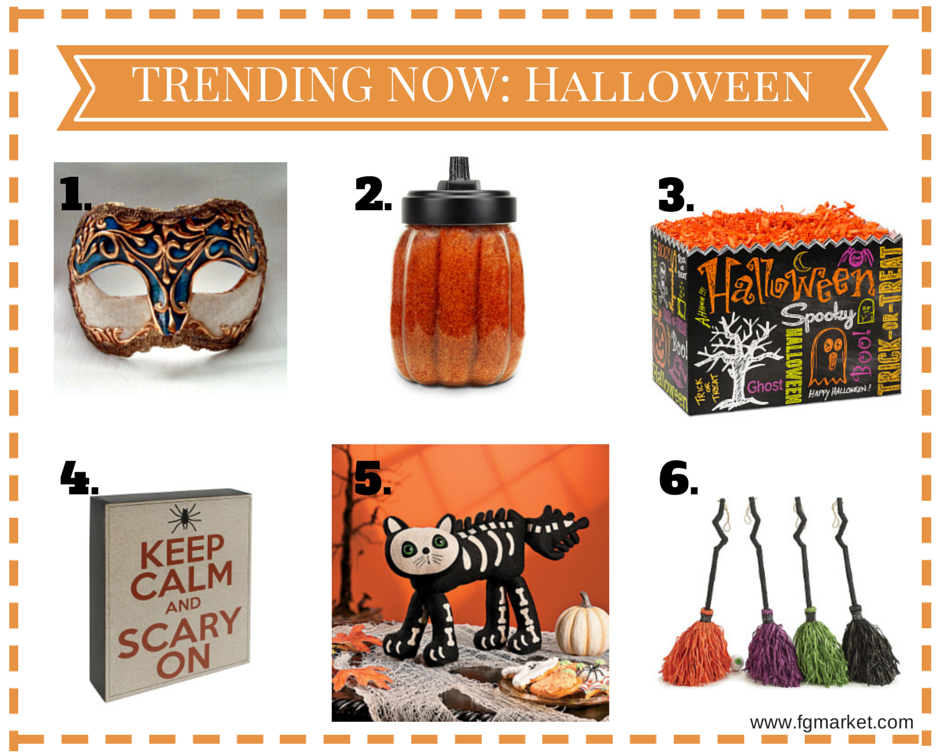 It's almost time for Halloween! Check out these wholesalers and their trending items just in time for the spookiest holiday of the year.
These beautiful masks with italian flair complete any masquerade!
These pumpkin jar candles don't just smell great, they look good too!
Gift wrap not just for Halloween, but for every holiday and occasion.
Classic home decor with a hint of rustic charm.
This cute cat looks great on a mantel along with the other decor found with this supplier.
These brooms add a little charm to any Halloween event.