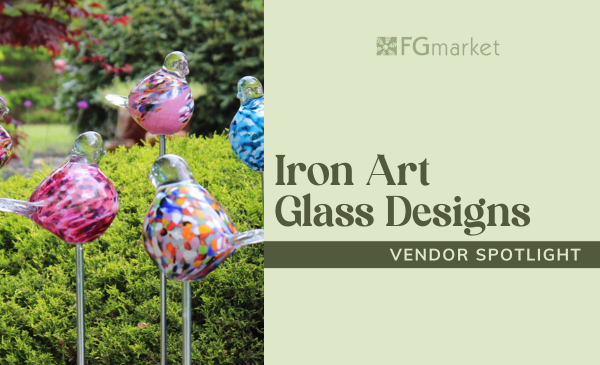 Explore Old World handcrafts from Iron Art Glass Designs!

Iron Art Glass Designs was started by David Simpson in 2000. While working as an engineer and traveling in Europe, David frequently saw handmade glass ornament balls called "Kugels." Inspired by their beautiful designs, he decided to open a kiosk in his local mall and offer his own Kugels in the States.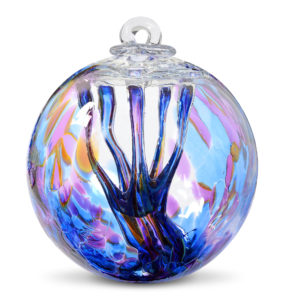 Fast forward to the present day—what started as a hobby/side business has now grown into the largest producer and distributor of art glass ornaments in the United States. With an online business that has over 2,000 cataloged items and a warehouse that stores over 50,000 glass balls, Iron Art Glass Designs is at the top of the industry!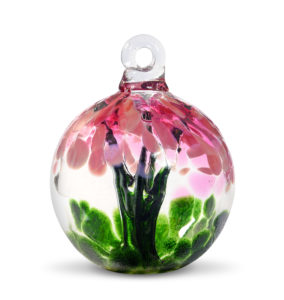 While they originated in Europe, these glass balls go by many names in America. Some common names are witch balls, spirit balls, spirit catchers, friendship balls, gazing balls, wishing balls, and so on. Each design is always unique, with swirling colors and patterns. Kugels often range in shape and style and vary based on the artist and the season.
A popular choice is their enchanting Witch Balls! These orbs are based on the superstition of over 200 years of lore. The traditional Witch Balls are meant to ward off negativity and ill fortune by capturing them in the hollow interior.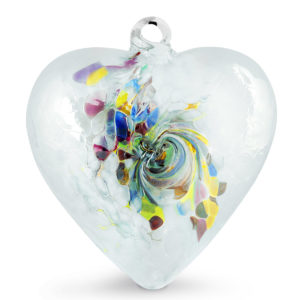 Iron Art Glass Designs' glass Witch Balls come in 6" and 4" sizes and are made from recycled glass in the Carpathian Mountains, then in rolled into colored glass granules to create each unique design. Their Spirit Tree Witch Balls represent balance, stability, and well-being. Each orb has its own unique "tree" in the center. The magic of their Spirit Balls are said to protect and bring fortune to a home!
Seasonal decorating is made easy with Iron Art Glass Designs! Their Glass Hearts are perfect for Valentine's Day and a great gift from the heart. Fall in love with their Grateful Pumpkins for Autumn, and traditional Glass Kugel Ornaments are perfect for hanging on a Christmas tree or garland.
For the more eclectic-loving individual, check out their Flying Piglets! These are perfect for table tops or to be hung in a sunny window to "fly." The Garden Birdies are just what your garden needs! Supported by a steel garden stake and German-made glass, this yard ornament is created substantially for years of enjoyment.
Their glass ornaments are great to display in a home, garden, or seasonally. Check out the stunning creations from Iron Art Glass Designs today!
---
Find out more about Iron Art Glass Designs at www.ironartglass.com!