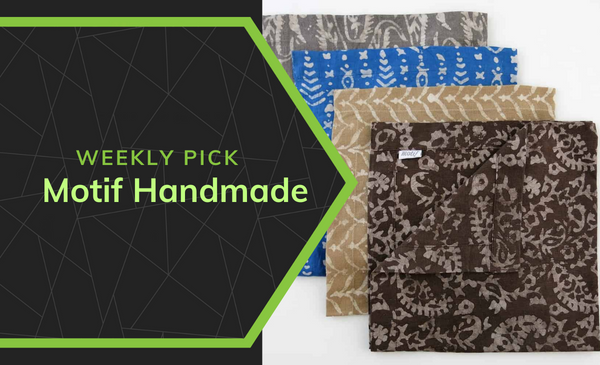 Invest in unique, sustainable products with Motif Handmade.  
For decades, conscious designers and buyers have partnered with Motif Handmade and its network of fair trade artisans in Bangladesh. Eco-friendly materials are used to create gorgeous fabrics, on-trend fashion, home accessories, custom leather goods, and more. Motif Handmade ensures you receive high-quality, ethically sourced products, with low MOQs, right on time from their warehouse in Illinois. From small batch production to custom labels, every aspect focuses on sustainability and supports many women in business. Connect with Motif Handmade today for all your custom design and production needs! 
Find out more about Motif Handmade in the video below or at www.motifhandmade.com!