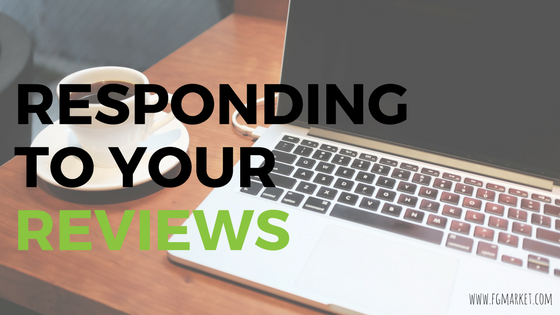 How often do you reply to the reviews you get online? Do you only reply to the positive reviews, or do you try to respond to the negative ones as well?
Believe it or not, replying to the reviews you receive, whether they're positive, negative, or pretty neutral, is a great way to boost your online credibility and even your search engine rankings!
Here's how it works: whenever you receive a review online, whether it's on Google, your website, through your FGmarket vendor profile page, or somewhere else, that review is public information. Anyone who visits the reviews section of your company on Google, your website, etc. can see those reviews, and they can see whether or not you acknowledged the reviews.
If I happen to go to your Google reviews and see that you have a lot of reviews, a mix of both positive and negative, but you haven't responded to any of your customer's reviews, I might think twice before deciding to buy from you.
That's because when customers see you have responded to your reviews, however bad they may be, it shows that you are paying attention to what your customers are saying. It shows that you can take criticism of your business, learn from your mistake, and strive to correct the error in the future.
In fact, according to ReviewTrackers.com, 51.7 percent of customers expect a response to their review in seven days or less.
Not only is responding to online reviews a good strategy for building customer trust, it is also one of the ways you can improve your Google rankings.
One of the ways Google knows how to boost some websites in search results over others is how frequently you get and respond to your Google reviews.
According to a recent survey of SEO experts by Chat Meter, 13% of Google local ranking results are determined by reviews and responses to those reviews. That might not seem like much, especially when you consider more important players in the SEO game, such as keywords and mobile optimization, but every little bit counts when it comes to trying to improve your Google search ranking.
Responding to reviews can improve not only the trust between you and your customers, a key factor in the buying cycle, but it can also improve your SEO to get more people to your website!
Don't be afraid to respond to your online review. It can help your business out in a big way.