You want to carry the best, highest quality products on the market because those are the ones your customers want to buy. And let's face it, carrying what the customer wants is the most basic part of owning a business. Not to mention there's just no better feeling than leading a customer to exactly what they were looking for after they asked for a particular item meeting specific criteria.
So if your customers are looking for the best candles available that are also organic, eco-friendly and proudly made in the USA, you'll find them at Harvest Glow!
A Perfect Product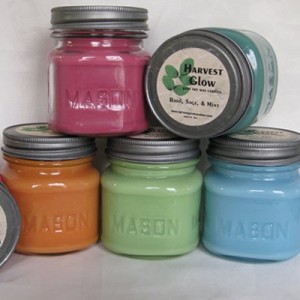 Each soy wax candle and melting cube is handmade and hand poured to provide you and your customers with the best possible product. The company has been in business since 2005, and they have years of experience ensuring that every candle or cube they produce has been meticulously designed to fill your store and your customer's homes with wonderful, long-lasting aromas. Are your customers looking for a wide variety of nose-pleasing options? You'll find a huge selection of fragrances available, and they even offer a seasonal line to help put you and your customers in the holiday mood.
And since all candles are available in 9 oz, 16 0z and travel tin sizes, your customer can take them anywhere!
The 'Green' Power of Soy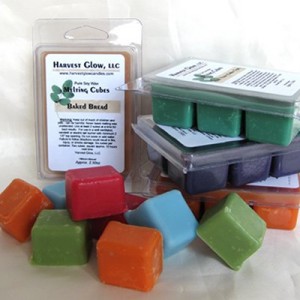 But Harvest Glow is concerned with more than just producing the best candles and melting cubes on the market. They are also concerned with the environment, which is evident in their choice to use soy wax. What's so special about soy wax? Well, other than the fact that it is a product of the soy bean grown by farmers right here in the good ole US of A, it also provides a fantastic and 'green' alternative to paraffin wax, a derivative of petroleum.
And since the US provides more than half the world's oilseed, each candle you or your customers buy not only supports you and your family, but also the American farmer!
When you're looking for soy wax candles or melting cubes, you're looking for Harvest Glow!