Candles have always been a gift staple. Their recipient versatility and yummy scents light up any occasion for gift-giving. But what makes each brand of candle different from the rest?
For Lil' Flickers Candle Company, it's the 'homemade process' and quality of these jar candles that are made with love.
Beginnings
In 1994, Lil' Flickers started out as a small stay-at-home business. Their popularity expanded rapidly, and in April 2002, the business moved to the hands of Arlene and Bob Stelzer, owners of Wild Bird Center in Harlingen, Texas.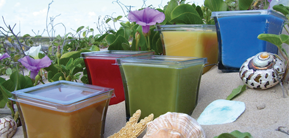 Now , from South Padres Island, Texas, the Stelzers have continued the tradition of these high standard candles, producing them as they were originally made.
They have maintained the same mission: handcraft the best smelling and longest burning jar candle to provide the ultimate sensory experience.
Quality
Made in the USA, Lil' Flickers are hand poured to maintain the same powerful scent each time one of their candles are lit. Working closely with perfumers to create delicious scents, the single wick of each jar candle allows for extra long burning (from 110-115 hours).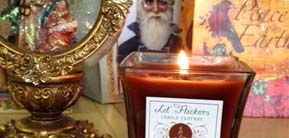 These candles also melt evenly, a true difference between them and other candles, that eliminates the waste of wax and accentuates the aroma.
Their other products include wax squares, votives and scented sachets. One customer had this to say about Lil' Flickers Sachets:
"I actually have them in my car and gym bag," she said. "I love the sachets and candles!"
Each scent brings memories of good times spent among friends and family. For a great addition to the gift section of your store, check out Lil' Flickers Candle Company.