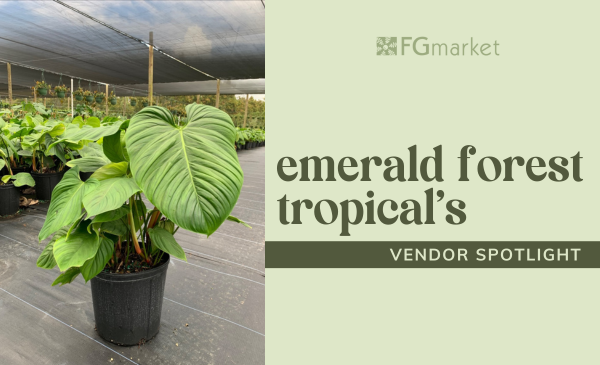 Stock your store with premium plants and foliage from Emerald Forest Tropical's.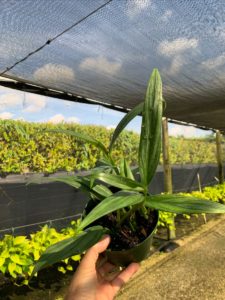 What started as a passion for plants for owner June Pinto turned into growing foliage for others to enjoy! Now, the wholesale-only company provides over 250 varieties of blooming plants and foliage right from their farm in Florida. Emerald Forest Tropical's has over 25 years of experience working with plants, and has provided products for a variety of events, projects, and businesses.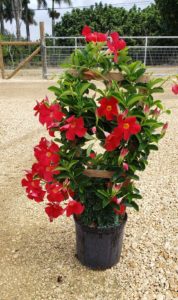 Emerald Forest Tropical's has new, trending items added to their availability monthly. Your customers will love the selection of plants you stock with Emerald Forest Tropical's! The company ships year-round in temperature controlled trucks, so you know your products arrive healthy and fresh no matter where you're located. Emerald Forest Tropical's has a small order minimum for shipments, and distributes plants everywhere in the U.S., Canada, and the Caribbean Islands. They are also certified to ship to countries in the European Union.
With over 3,500 plants to choose from, Emerald Forest Tropical's has everything you're looking for! They carry both indoor and outdoor plants, and have the largest selection of tropical and blooming plants in south Florida. Some of their most popular products include mandevilla, palms, ferns, hibiscus, and philodendrons. Choose from several types of philodendron, like the bold painted lady or the melanochrysum. Stun your customers with a rare king anthurium or a silver leaf pothos. Emerald Forest Tropical's makes choosing your next product easy with excellent customer service.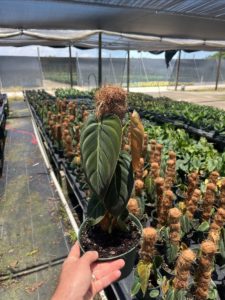 Emerald Forest Tropical's takes pride in being a one-stop-shop for it's customers! Their website is easy to navigate, and updated monthly with a list of current plants. Plan ahead by looking through the blooming availability and holiday plant pages! The ordering experience is made simple, and you'll only have one order and one payment to keep track of. Retail Garden Centers, landscape designers, retail florists, and more enjoy the wide variety and excellent customer service they receive.
Stock your shop with products from Emerald Forest Tropical's today! 
---