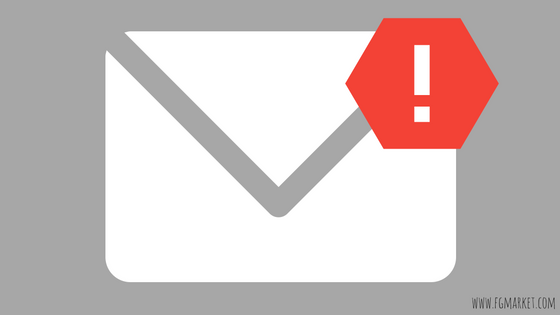 So, you've just created the perfect email. You wrote all the write words, created a beautiful design, and crafted an awesome subject line. You've even placed an exclusive deal inside of it that only email recipients can take advantage of! What could go wrong?
Well, turns out, a lot of things can go wrong. Your email could still accidentally end up and someone else's spam folder. And what's the worst part of all of this? Your emails could be landing in their spam folder every time you send one, with your customers never even noticing you sent them an email.
Nobody wants to see their beautiful email get ignored and trashed. But, you're in luck. Today, we've got a few tips that will help you keep your amazing emails out of the spam folder and into the inbox where they belong.
Don't Use Exclamations or All-Caps Words in Subject Line
There are a plethora of different factors that cause your emails to land in the spam folder, but one of the most common and easiest to fix is your subject line. This is the first thing customers will see when they receive an email from you, and it's what pushes them to decide whether to open your email or trash it. One of the biggest red flags in an email is the use of exclamation points and All Caps words in a subject line. Customers will look at these and automatically determine that your email is spam, without even opening it. They might also flag your email address as spam in their email hosting platform, therefore preventing future emails from ever reaching their inbox. Avoid using these types of subject lines in your emails.
Avoid Sales-y Words in Subject Line
Subject lines are super important for making sure you stay out of the spam folder. Not only do you have to make you're avoiding the use of certain punctuation and capital letters, you also have to avoid language that appears too sales-y to customers.
Examples of this would be saying "FREE" or "GREAT DEAL" in the subject line. That information is fine to include in the body of your email, but including it in the subject line is a big red flag for customers. A lot of email providers will also automatically send these types of emails to the spam folder, so it's best to avoid using them altogether.
Have a good text/image ratio
Do you have emails with a lot of text and not a lot of images? What about emails with nice images but almost no actual text? This can be a problem for you since many spam filters check for what's known as a text-to-image ratio.
Most experts agree that a 60/40 (that's 60% text, 40% graphics) text-to-image ratio is ideal, and will keep you from getting automatically flagged as spam by filters.
Use Spam Checking Software
It's also a great idea to use spam checking software before you send your email to customers. Constant Contact already has a pretty great spam checker built-in, but for a more detailed idea of whether your email will be flagged as spam, consider using services like SpamAssassin and IsNotSpam.com to check your email or newsletter. Both tools are free software and can be used to give you a clear idea whether your email is spam-like.
Don't Include Large Attachments
Most of the time, sending attachments in an email, such as .jpg and .pdf files, are okay. But, if you're sending .exe, .zip, .swf, or anything similar to those, you run the risk of being marked as spam.
In that same vein, avoid sending large attachment files, such as those above 20MB. If you're using Gmail, it will tell you if your file is too big to send through email, and will prompt you to send it through its file sharing and cloud storage software, Google Drive, instead. You can also use Dropbox to send larger files if you absolutely have to.
Ask Customers To Add You To Their Contact List
Scared that your emails still aren't reaching your customers? Ask them to add your email address to their email contact list/address book. This is a great way to ensure that they'll always receive your emails, even if your email doesn't pass a spam filter's strict test. You can even say "add us to your contact list!" at the bottom of your emails, to better encourage customers to add you.