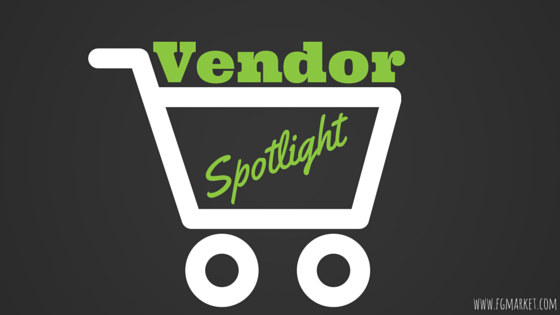 Loving big dogs is easy. We love that big bark, the huge paws, how heavy they are when they try to cuddle like a lap dog…but those bigger breeds also present bigger challenges.
Traveling is one of the biggest challenges in owning a larger dog. It's easy enough for most of us to hoist ourselves into trucks and SUVs, but you might have noticed your pet struggling with it, especially as they age. Even just 2-3 feet can be not only inconvenient for your dog but damaging to their joints. Most pet owners are not aware that a dog can sustain injuries simply by getting in and out of a vehicle since the effects might not show until later in life. If we can help our dogs get into cars on their own, they can travel with us even into old age, saving both their joints and our backs as you will not have to lift them into those large SUVs. Believe it or not, one product makes this possible.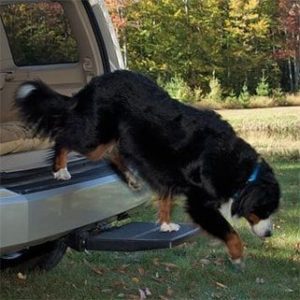 It's called the Otto Step! A durable, strong, and lightweight step that fits onto a 2″ trailer hitch receiver. This step is not only affordable, but it's completely portable. You can put it in your SUV when you travel, then store it on a peg in your garage when you are home. You take it out, put it on the hitch, and it's good to go. In a matter of seconds, your dog can hop down, reducing the height jumped in half.
The step was named after the inventor's dog, Otto, a 160 lb. Newfoundland/St. Bernard mix who struggled to get into the family SUV. It was later tested on dogs at a doggie daycare, and the dogs quickly figured it out, remaining calm and walking up and down the step. The High traction 18″x16″ surface is pet paw friendly and can hold animals up to 200 lbs. It also works with 1-1/4″ adapters and comes with a lifetime warranty. The Otto Step has received the American Pet Association Seal of Approval.
Since there are 34 million SUVs and 40 million trucks on the road today and 42 percent of households, include dogs. That's why the Otto Step is such a great product that is so easy to use and affordable. Traveling with your pet just got simpler.
Order an Otto Step for you and your dog!