As the end of the year approaches, many people are gearing up for one last party to see the old year off and welcome the new year in. If you have customers who are looking for the perfect party products, we've compiled a list of a few of our favorite vendors, whose products are guaranteed to liven up any gathering!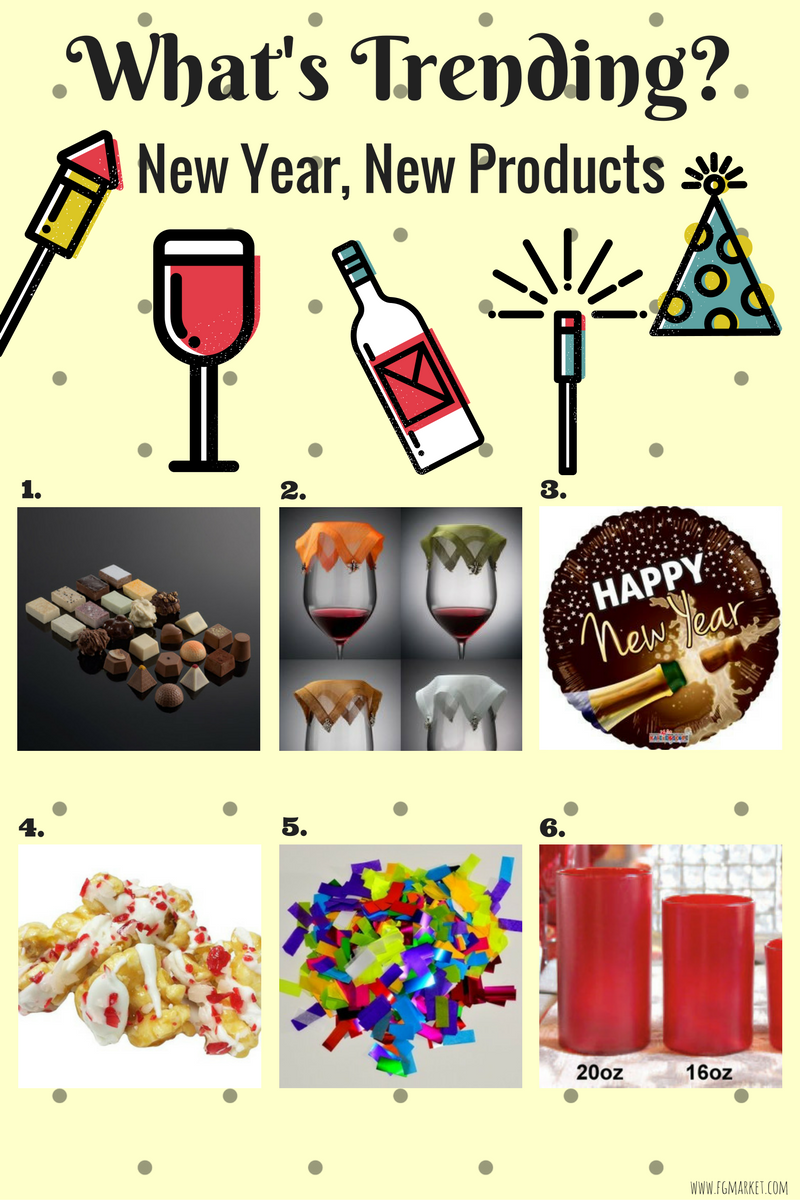 If you're looking for some sweet treats to get the party going, but also want to impress your customers with out-of-the-ordinary chocolate creations, you need to check out CocoArt. This company makes kosher artisan chocolates with more than 30 different superb chocolate flavors and chocolate logs.
Have you ever experience the displeasure of having something drop into your wine glass without your notice? If you love to enjoy your glass of wine on a porch, or around an outdoor fire pit, you know what I'm talking about. Thankfully, Wine Veil makes it easy to keep dirt, debris, and bugs out of wine, so you can enjoy your drink in peace.
What's a party without balloons? Southern Balloon Distributors wants to make sure you have the perfect balloons for your New Year's Eve party. Check out their wide selection of latex, foil, and bubble balloons with high-quality images printed directly on them!
Popsations wants to make sure their popcorn puts a smile on customers' faces, which is why they work hard to create the most delicious gourmet popcorn you can buy! From caramel popcorn to white chocolate peppermint popcorn, you'll be hard pressed to find a flavor that Popsations doesn't have!
You might think Flutter Fetti makes your typical everyday confetti. But that's where you're wrong! Flutter Fetti's confetti is engineered to stay in the air more than 10 times longer than normal confetti! Want to celebrate the countdown to the new year with pizzazz? Then you'll need the perfect confetti made by Flutter Fetti Fun Factory.
This family-owned business has been working for more than 25 years to bring customers the best drinkware and tableware around, for awesome competitive pricing. All Bentley products are BPA-free and made from durable SAN plastic that will stand up to any wear and tear. Plus, their products come in a variety of colors and styles, so there'll be no problem finding exactly what you need!