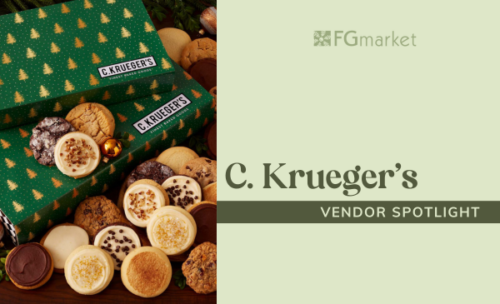 Elevate the holidays with cookies from C. Krueger's Finest Baked Goods!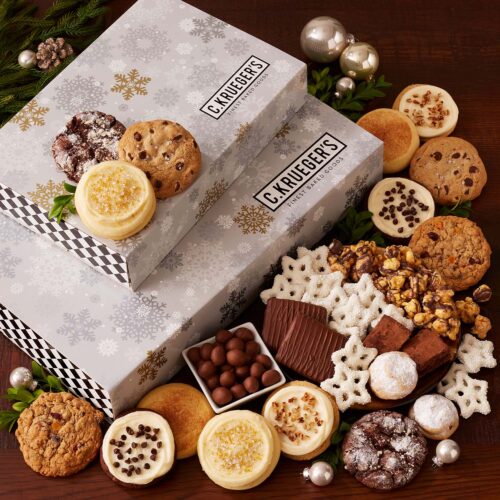 Cheryl Krueger founded C. Krueger's Finest Baked Goods in 2018, when her love for baking brought her out of retirement. The company has been crafting gourmet cookies and exceptional baked goods since! Each product is made in small batches using the finest ingredients and no added preservatives. The baked goods are individually wrapped for safety and convenience, making them a perfect gift option.
Make the holidays a little sweeter with C. Krueger's line of award-winning holiday gifts! These gift boxes are perfect for family, friends, employees, or even spreading a little holiday cheer to your favorite customers. Choose from delicious flavors that include favorites like chocolate chip, snickerdoodle, peanut butter, and iced sugar cookies, or include specialty flavors like apple pie a la mode, iced maple butter pecan, hot cocoa with marshmallow buttercream, and more.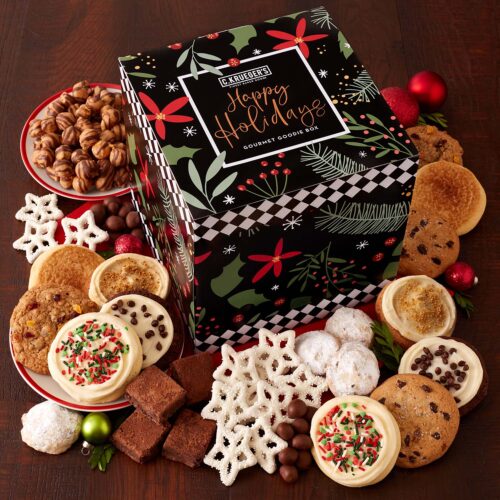 C. Krueger's gift sets are shipped in beautiful, exclusively designed cookie boxes. They've been awarded 12 national design awards for their gift packaging, and have something to fit any style or season! Combined with their assortment of gift box options and 25 cookie varieties, you'll find something for everyone at C. Krueger's Finest Baked Goods.
Looking for something more custom? All of C. Krueger's business gifts are fully customizable! Show off your company with beautifully branded gift boxes or custom cookie wrappers, no artwork setup or proofing fees required. Include an enclosure like a business card, greeting, or marketing material with no extra charge. C. Krueger can take care of orders of any size! You can also order cookies by the case without gift packaging.
From wholesale opportunities to something sweet for yourself, choose C. Krueger's for your gourmet cookie needs!
---
Find out more about C. Krueger's at www.ckruegers.com!