Southern Okie, founded by food wizard Gina Gamble Hollingsworth, makes unbelievable fruit spreads that will make your customers' mouths water with just a sniff of their heavenly scent!
Gina got her start in a place that was very far away from the kitchen: as the Executive Assistant to the President and CEO of Sony/ATV Music Publishing in Nashville, Tennessee. She was responsible for making big-name music artists feel safe and comfortable, and there would often be fresh fruit and food available at the office for guests. Gina began taking these leftover fruits home and using them to create delicious pies, muffins, and other desserts, which she would then take back up to the office. Her desserts were a hit, and she began exploring other ways to make desserts. This is how her idea for fruit spreads came about.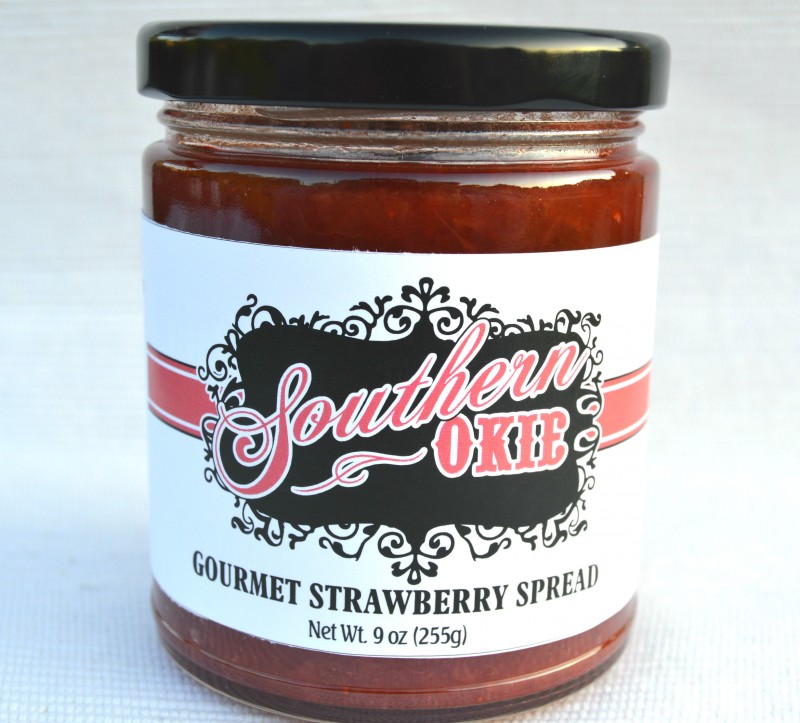 Today, Gina and her husband live in Oklahoma, where she continues to make her fruit spreads under the Southern Okie brand. The spreads come in a variety of flavors, including Gourmet Apple, Peach, Pear, and Pumpkin spread.
If you're looking for a sweet spread that's perfect for southern summer cookouts and gatherings, the delicious strawberry spread is one-of-a-kind! This is a new product, that will be released in Mid-August. It packs all the wonderful flavor of Southern Okie's other fruit spreads, with that sweet, succulent taste and smell of fresh picked summer strawberries!
For fruit spread that will satisfy sweet tooths, check out Southern Okie!